Products
CUSTOM COLORED TYVEK TAGS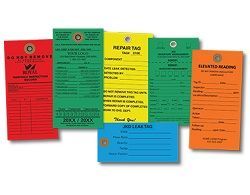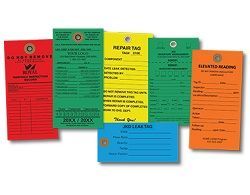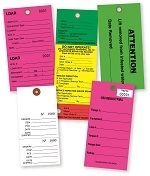 Due to the current Tyvek supply interruptions, various sizes and colors may be temporarily unavailable. Substitution of Polyart material is available. Please contact us for material availability.
Design your own tags or send us a draft and have us create it for you.
Colors available: Red, Orange, Blue, Green & Yellow
Tyvek Tags are weatherproof, tear resistant and extremely durable and can endure the toughest conditions. Our customers have used tyvek tags in actual hurricanes and have reported to us the tags held up! Tyvek is puncture proof, mildew resistant and not affected by most chemicals. The material is made from high density polyethylene fibers compacted together to create the most durable tags on the market. Low lint content makes for this tag ideal for sterile environments.
Price per thousand
1000 per box
Printed one side and standard ink color*
1/4" eyelet (3/8" upon request and is an additional fee)
Imprinted Tyvek tags with fiber patch
Wires, string looped or knotted available call for pricing
*Standard ink colors include black, Reflex Blue, PMS 347 Green, PMS 185 Red at no additional charge
For Wires and attachments click on