CARD STOCK TAGS / CARD STOCK TAG
Card stock tags available in a big array of sizes, available in standard tag sizes of #1 through #8 plus custom sizes area available. Card stock tag products available in manila, pink, orange, dark green, white, yellow, light blue, red, dark blue, light green, brown, ivory, lavender, salmon & grey. Tags can have wires attached, perforations, consecutive numbering or other customization, call for details.
CUSTOM COLORED CARDSTOCK TAGS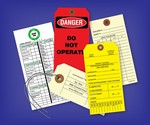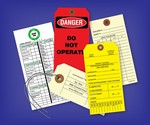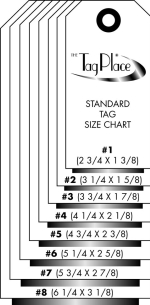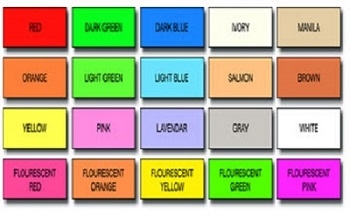 We make customizing your tags easy!
Available in Standard sizes 1 through 8 plus additional oversized options
Custom pricing below includes printing black or standard ink colors on one side on 13pt cardstock with fiber patched reinforced hole punch
Colors available include: White, Light or dark green, yellow, light or medium blue, orange, pink, red, brown, lavender, salmon or grey.
Artwork can be emailed to customerservice@tagplace.com
For wires or attachments click on
Card stock tags are 13 pt. heavy duty paper tags with a fiber patch and metal eyelet work great to identify parts, inventory, equipment inspection or other applications. Our card stock tag line works best in indoor environments. Tags are stocked in 3 standard sizes but other sizes can be special ordered. Can use a wire or string for attachment as well can be stapled. Manila Tags are available in bulk boxes of 1000 or packages of 100.